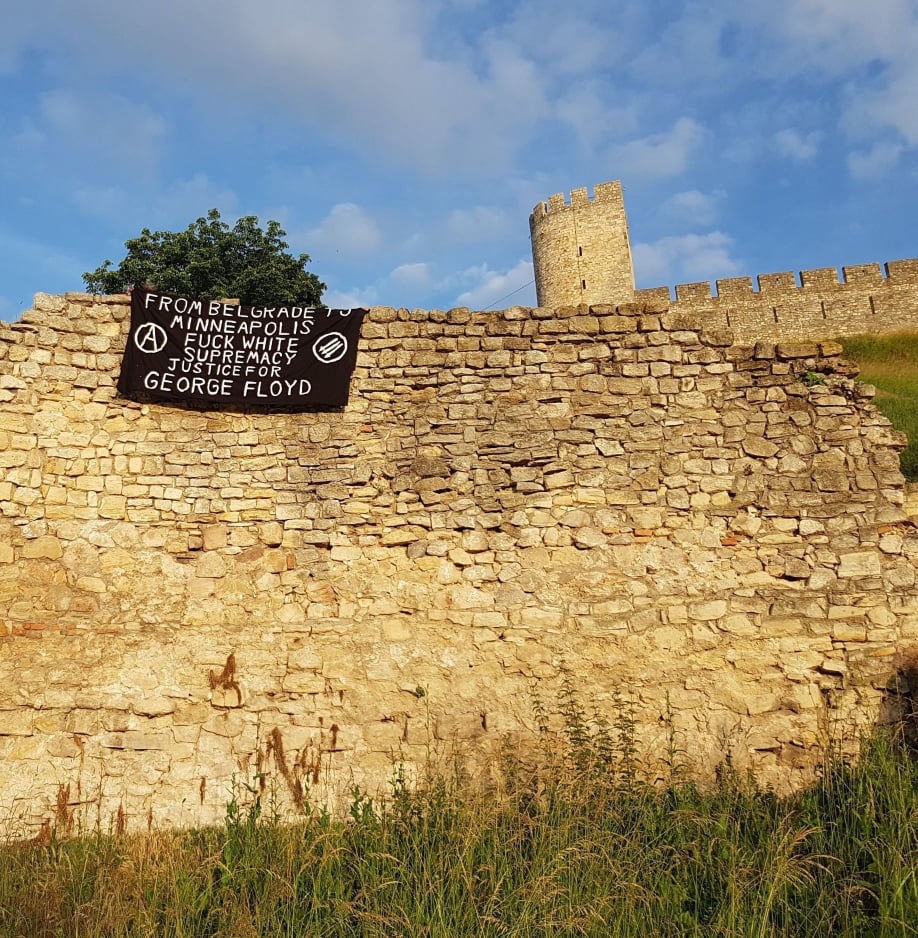 Bunjevački ispod.
We write as an informal group of comrades from Belgrade in solidarity with the Minneapolis uprising and the ongoing revolt radiating throughout the so-called "United States" and around the world.
We underscore that the institution of policing is, and always was since its inception for the protection of capital.
In the so-called "United States," those who suffer most and die at the hands of this white supremacist institution are black and indigenous people. In Europe, whose people like to point across the Atlantic in bemusement and "horror," it is Romani people, immigrants and refugees who face the brunt of this systematic violence while the majority population ignores the inherent and historically-rooted anti-tziganism of policing.
To all, we say, fuck white supremacy, fuck capital, fuck the police!
***
Pišemo kao neformalna grupa drugarica/drugova iz Beograda u solidarnosti sa ustankom u Mineapolisu i tekućom pobunom širom takozvanih  "Sjedinjenih država" i širom sveta.
Naglašavamo da  policijska institucija služi zaštiti kapitala i da tome služi od svog nastanka.
U takozvanim "Sjedinjenim državama" oni koji najviše pate i bivaju ubijani od strane ove institucije bele nadmoći jesu crni ljudi i urođenici. U Evropi, gde ljudi vole da svoju začuđenost i užas upućuju na drugu stranu Atlantika, Romi, imigranti i izbeglice su ti koji se suočavaju sa najvećim udarom ovog sistematskog nasilja dok većina stanovništvo ignoriše inherentni i istorijski ukorenjeni anti-ciganizam policijskog posla.
Svemu tome kažemo, jebeš belačku nadmoć, jebeš kapital, jebeš pandure!